Our Chairs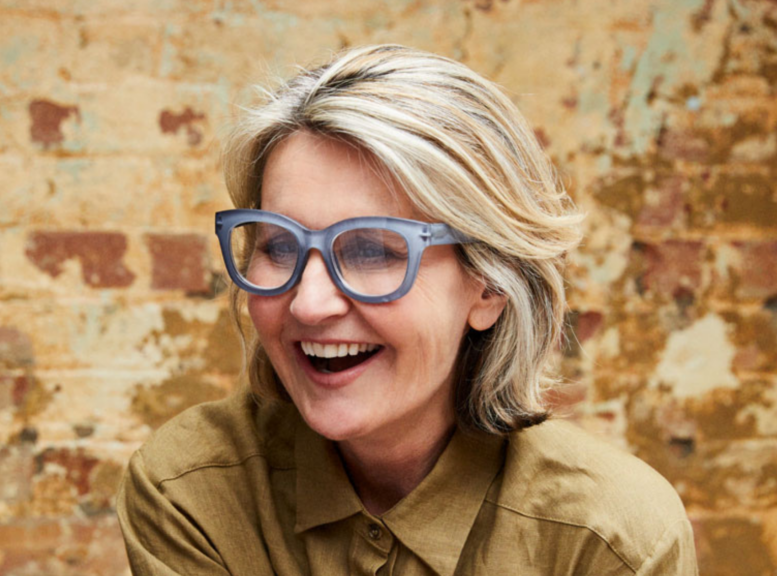 Mary Portas, Founder and Chief Creative Officer
Mary has worked with some of the biggest names in global retail. Her BBC series – Mary Queen of Shops – premiered in 2007 and she has presented on television and radio ever since. In 2009, she worked to reinvent charity shops and to date, Mary's Living & Giving shops have raised more than £20 million for charity. Mary also conducted a review of the future for high streets for the British government in 2011, is the author of three books and hosts the podcasts 'The Kindness Economy' and 'Beautiful Misfits'.
"Businesses deserve the certainty and support in law that would level the playing field for responsible decision-making. But as things stand, the Companies Act still allows some companies to pursue profits at the expense of people and the planet."
Douglas Lamont, CEO, Tony's Chocolonely
Douglas joined Tony's Chocolonely in October 2022 as Chief Chocolonely (CEO). Before this, he spent 15 years at innocent drinks where he held a number of leadership, marketing and innovation roles and was CEO for 9 years. As CEO, Douglas grew innocent drinks by 50% to £300m of turnover to become Europe's leading chilled drinks brand. Before joining innocent drinks, Douglas began his career at KPMG and also worked at Freeserve (now Orange broadband). He studied at the University of Edinburgh and Harvard Business School.
"For the image of business to be restored in the eyes of the public from greed to good it is essential the leaders of today are seen to be stepping up to shape new higher standards for tomorrow, rather than hiding behind the broken models of the past. "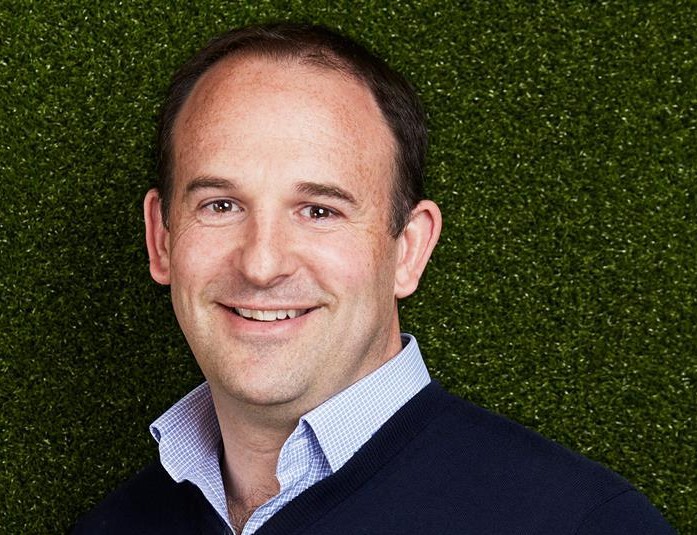 Advisory & Working Groups
Legal Advisory Group
A group of lawyers who support the goals and policy objectives of the campaign and are influencing and advising on the legal strategy of the campaign.
The draft Better Business Act is an example of how legislation could be drafted to incorporate the four principles of the campaign. It is kept up to date to ensure it is written to achieve our aims.
Click on the Act to read the current draft. You can read more about the campaign here.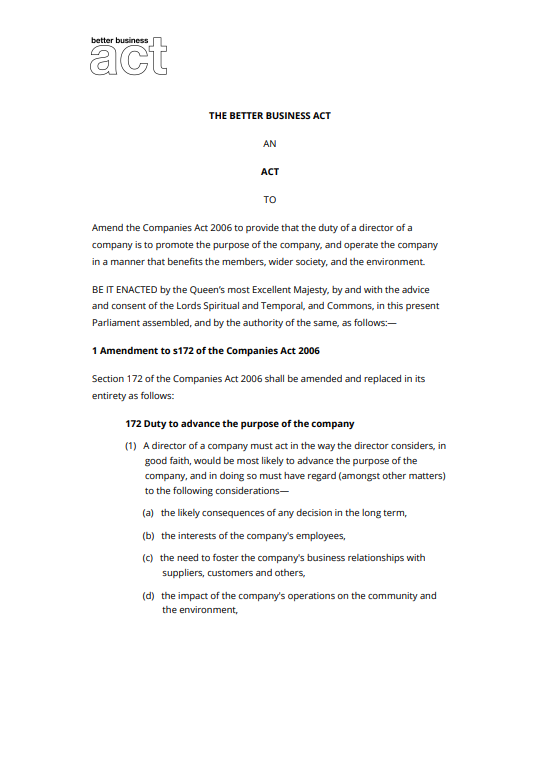 Public Affairs Working Group
Public Affairs experts from within the Coalition and beyond who help us shape our strategy for influencing government.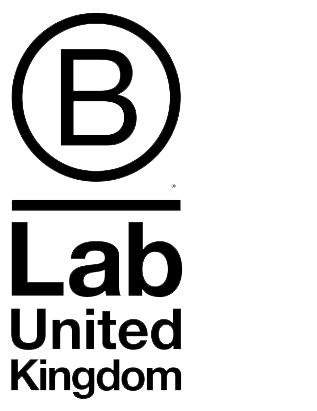 The Better Business Act concept and strategy were initiated by B Lab UK, which acts as its Secretariat. B Lab UK is a non-profit established in 2015 to serve a growing community of over 1000 UK-based companies – Certified B Corporations – using business as a force for good.
Certified B Corporations are businesses that meet the highest standards of verified social and environmental performance, public transparency, and legal accountability to balance profit and purpose.
There are no vacancies within the BBA team at this time.