Campaign developments in 2022…
Progress for the Better Business Act
We've made huge strides in raising awareness of the campaign, most excitingly at Better Business Day in April which generated over 20 pieces of media coverage, allowed us to meet over 50 MPs and put us firmly on the agenda in Westminster.
We've welcomed our second Co-chair, Mary Portas to lead the campaign alongside Douglas Lamont. Mary has been spreading the word in speeches in front of the British Chambers of Commerce, Woman of the World Festival, in Cornwall at Anthropy, on Times Radio, Woman's Hour and across social media.
We've also had some brilliant media coverage this year, rounding off with this recent piece from Campaign Director, Chris Turner in the Times.
The Power of Business Report
We've also been working to show how important the BBA will be in tackling crises and spoke to businesses within the coalition to produce this guide with B Lab UK on the Cost of Living crisis.
A year of collaboration
We have convened our Legal Advisory Group, a group of lawyers advising on the campaign's legal strategy and look forward to continuing work with them, and our Public Affairs Working Group in 2023.
We have been speaking to the TUC and the Institute of Directors about the draft Act and even sharing the things we've learnt across the last few years with colleagues around the world who are watching with interest.
Finally, we were delighted to be asked to give evidence in front of the BEIS Select Committee in October, and finished the year off with an exciting trip to Downing Street to talk to some of the PM's advisors about the need for the Better Business Act.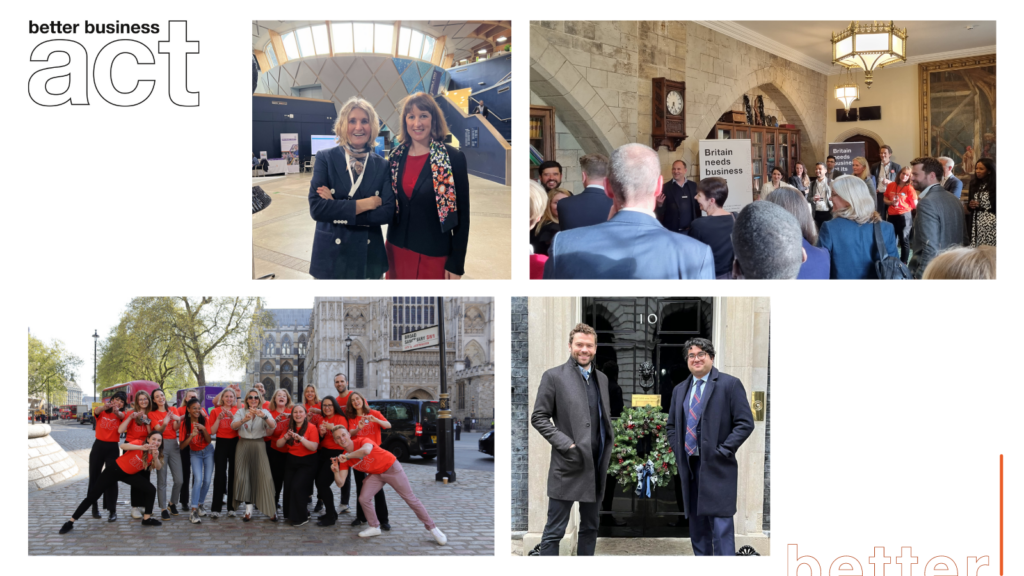 We look forward to working with our amazing coalition, continuing the campaign to change s.172, to create a fairer, greener future for everyone.
If you have questions or comments, please email act@betterbusinessact.org.